Mar. 31st, 2014 09:49 pm AKC National Agility Championship 2014

I am, of course, super proud of our two dogs at Nationals, Wow! running with Chris for his retirement National, and Fame(US) running with Jessica for her inaugural National.




As always after a big event, a lot of thoughts floating around in my head. National Championships are such an amazing opportunity to learn, learn, learn. One thing I thought a lot about as I watched everyone, was the importance of training and preparing dogs for this sort of competition. In addition to agility skills, there are many other skills to work on that really help the dog succeed in big events. Here are a few of them that came to mind interspersed with some snapshots of our guys having a grand time!

POTTY ON ANY SURFACE, IN ANY WEATHER, ON LEASH, ON CUE
We had snow, ice, rain, high winds, and a huge expanse of pavement outside the arena. Every time I pottied our guys people commented about how lucky I was that they would do their business right there in the parking lot. Um… not luck, training. And a seriously useful skill to have for hotel stays, airports, big arenas etc.




RELAX IN A CRATE REGARDLESS OF SURROUNDING ENVIRONMENT
Between the travel, the hotel stay, and the event itself, the dogs are spending a lot of time crated with all kinds of new and different things going on around them. Dogs who have learned that their crate is a safe haven will be well rested when it's their turn to run. I always get a kick out of looking into our dogs' crates and seeing them totally passed out as though they were in our bedroom at home, oblivious to all the chaos around them.




EAT AND DRINK ANYWHERE ON CUE
Some dogs don't like to drink when they're super-excited, and some won't eat when they're stressed. Getting this behavior on cue can at least assure you that the dog gets some nutrition and some hydration, even if they don't eat and drink as much as they normally would.




CAR TRAVEL
Sometimes getting to an event requires a long car trip, hours and hours, or even days of driving. A dog who is accustomed to extended car trips will arrive at the destination far fresher than a dog whose only car experience is driving to class once a week and occasionally to the vet.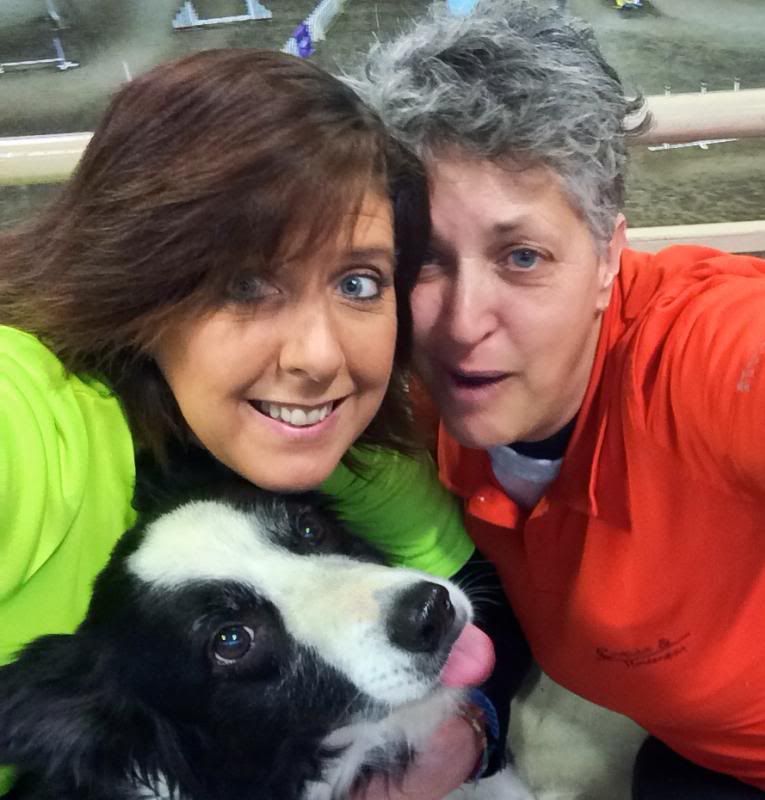 AIR TRAVEL
Dogs who are not used to flying can really benefit from arriving a day early to allow for recovery.




APPLAUSE, ANNOUNCEMENTS, ETC.
The roar of the crowd is loud at big events, as is the PA system. It behooves us to acclimate our dogs to this sort of sensory overload so that they are not overwhelmed.


4 comments - Leave a comment