Feb. 20th, 2008 09:34 pm Toy Fair!!

Yesterday Terri, who works at Camp Gone to the Dogs, invited us to come see her at her 'real' job. She's a big shot at Hasbro toys, and this weekend was the annual Toy Show, so Hasbro has a huge showroom, actually a showbuilding, of all the new toys coming out.

Here's Terri with the Hulk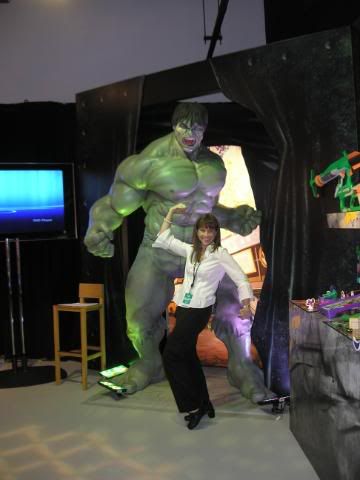 and me with this really cute dinosaur riding toy (I'm too big, it's made for toddlers) that roars, sings, moves his head, jiggles and does a bunch of other things. Really cool!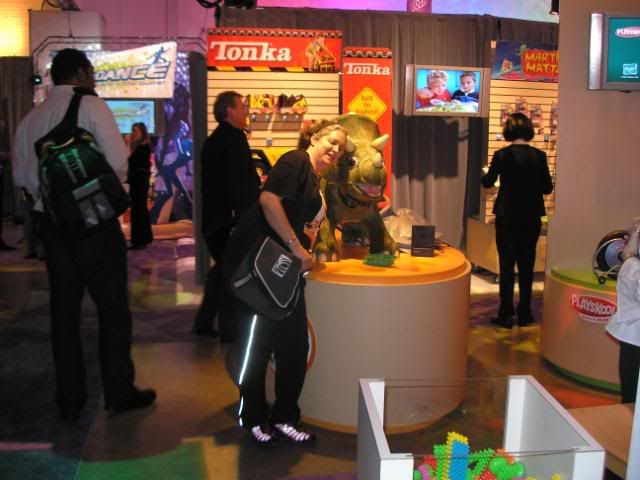 Bunch of board games -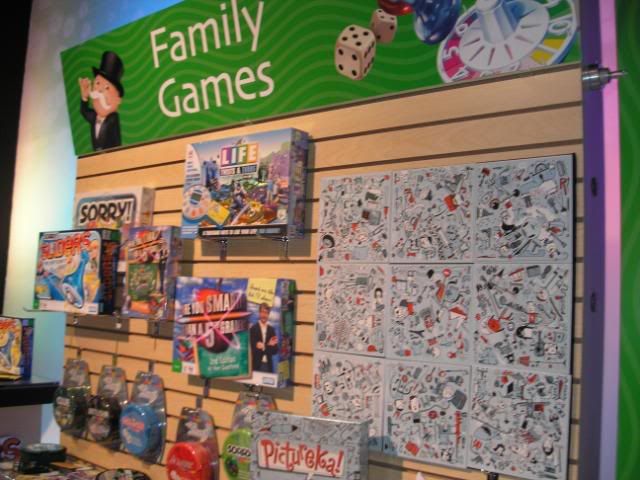 This is S'More, one of the new 'FurReal' pets.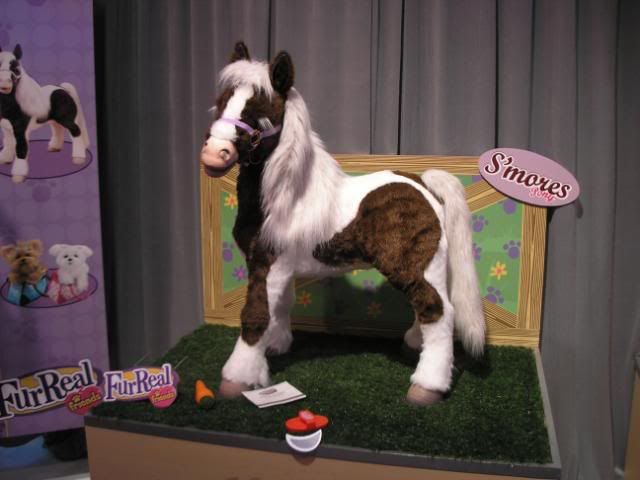 Here's a video of S'More, but it really doesn't do justice to what this pony is like. Kind of freaky life-like.



Of course there were a ton of Star Wars toys including a new lightsaber -



We got a bunch of freebies too!

Today we got to K9 really early before my class because there was hardly any traffic so we got a lot of work done. Here's a video of Fleet doing a modified jump chute. I think he's really coming along. He kept 90% of the bars up for the session, and with two exceptions, the only jump that came down was the one that looks like a triple but was actually set to be a bit wider and a bit taller, apparently just a bit too much for him. In this video we had put it back as a triple and he had no trouble -



I set up a sequence with Boing! very losely based on part of WT tryout course from 2006 that I was curious to try because it seemed really, really hard. I knew it was way beyond what Boing! and I are up to together, but figured it would be fun to try. Here's a rough diagram of the sequence -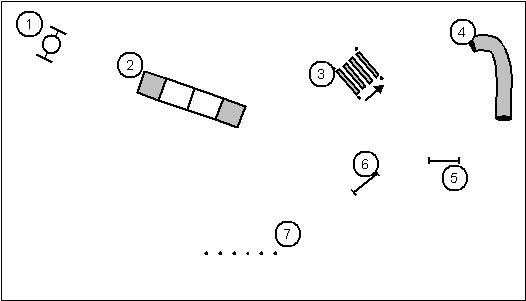 The hard part is from 4 - 6

Here's a medley of all the things we did wrong...



and finally, what we did right -





Stamp's website - http://home.netcom.com/~joiris/
email joiris@ix.netcom.com

6 comments - Leave a comment